Understand the Technology Behind Olympikus Duoflow® Corre 1 – The Running Shoe with 100% Brazilian DNA.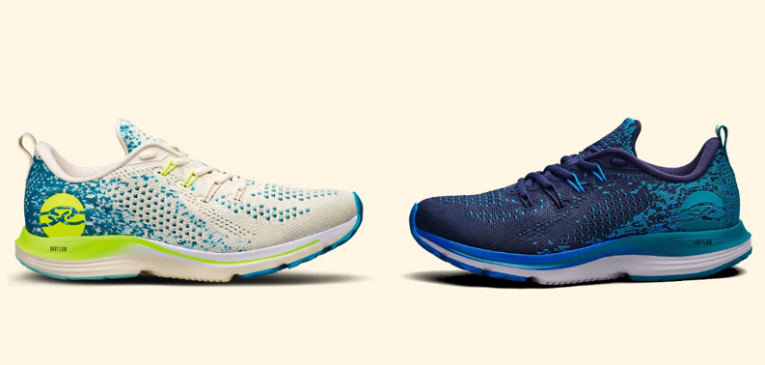 Being from the Footwear Sector, a Street Runner, Brazilian, and passionate about footwear technology I would like to take advantage of the launch of Duoflow® Corre 1, running shoes with 100% Brazilian DNA from Olympikus, for another article in the series: Do You Speak English?
But this time I will do the reverse: I will write about a Brazilian Footwear Brand for English Speakers and/or Readers. Usually, I do the other way around translating International articles from English to Portuguese.
Notice that Vulcabras Azaleia Company is the owner of Brands like Olympikus, Azaleia, Dijean, and Opanka, and has the license of Under Armour in Brasil. Let's do it!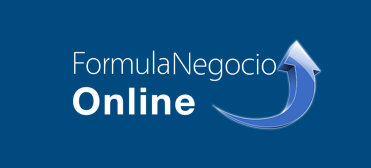 Without further ado, let's look into the Technical Features of Olympikus' Duoflow® Corre 1
After many years of visiting shoe factories in Brazil and around the world, I can say for sure that we have a lot to learn, but, equally, a lot to teach. Vulcabras Azaleia, the owner of the Olympikus Brand, says so. As a result of decades of expertise in the footwear industry Olympikus met at its development and technology center engineers, designers, professional runners, and masters in biomechanics with a mission: Create a Shoe with Everything that Brazilian Runners need.
According to Olympikus, Corre 1 is the best running shoe ever made by the brand. Its main attributes are its wider shape, cushioning capacity, and flexibility. The midsole is composed of two EVA of different densities, one softer to promote greater comfort, and another more rigid to promote energy return. The drop is 8mm.
Let's dig deeper into each of these Technical Features:
By The Way: CORRE in Portuguese means RUN.
Notice that in Brazil we usually call Sneakers, Sports, and Athletic Shoes TENNIS SHOES. We say: "Nice Pairs of Tennis You've Got" or "How Much Didi You Paid by your Pair of Tennis?". I don't know the exact reason why but must be something related to the Tennis Game as when sports shoes evolved, at the end of the 19th century, sports shoes became known as tennis shoes (footwear for tennis games).
Wider shape: it's no news that Brazilians have a wide feet when compared to Europeans and Americans. I know, Brazil is a great mixture of ethnicities and it might vary from the region of our country. Even so, we can say that this is a true benefit for Brazilian Runners and probably will be a helpful feature for its user while running with Corre 1 all over the Brazilian Territory.
Cushioning Capacity: according to the company Duoflow® (Double Flow = meaning Double Densities), Technology offers the best of two different EVA densities performances. While one offers comfort, the other one promotes a better running performance by returning energy to the athletes and improving their performance.
By The Way: EVA acronym stands for Ethylene-Vinyl Acetate. It is often used in floor and exercise mats, sports equipment, crafts, kickboards, life jackets, flip-flops, and more importantly props and costumes for cosplay. EVA foam comes in various thicknesses and densities you may notice.
Do you know that EVA, broadly speaking, has three major ways to be made and used in the Footwear Manufacturing Industry Outsoles and Midsoles?
1- EVA in Sheets, usually for low-end products.
2- EVA Thermomoulded or Compression-molded, focus here is to enhance the Regular Sheets EVA by shaping it according to the design of the outsole or midsole aimed.
3- EVA Injection Molded, usually used on high-end products. Some manufacturers of running shoes, such as Nike, market EVA-based compression-molded foam used in the manufacture of running shoes as Phylon.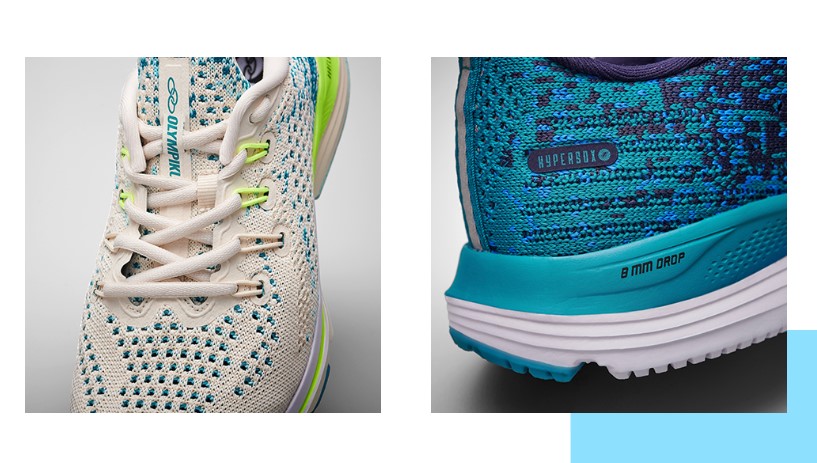 Knit Upper powered by Hypersox Technology: The Company's promise behind Hypersox Technology is that your feet will feel like wearing nothing but socks. Corre 1 Upper will be adjusted to the shape of your feet and you will feel like you are wearing a sock instead of a Running Shoe.
No doubt that Knit Uppers have taken Sports Shoe Design by Storm as no long time-ago PVC or PU Laminates used to rule on all sports and athletic shoe uppers. The benefits of Knit Uppers are numerous to the Footwear Industry, as well as to the Consumers. For E.g. The Flexibility of Styles and Design Creations is good for Manufacturers and Consumers as the Industry saves time and money to create and producing new products, styles, colors, fits, etc. On the other hand, consumers have more options available without having to pay more for them.
By The Way: VUCA Age vs. Knit Technology, what does one thing have to do with the other? As the footwear design is not alone in the universe, we could say that Knit Technology brought extra comfort, lightness, flexibility, possibilities of creation, and a promise that customers will find their shoes easily and with low consumption of money and energy. That is the type of shoe we need to live in the VUCA Age (Volatile, Uncertain, Complex, and Ambiguous Age we are living in).
The Brazilian Sneakers A-Team: Although the other shoe styles of the company are already produced in Brazil, the brand highlights the 100% national DNA of Corre 1, made from the collaboration of 25 Brazilians, among professional runners, engineers, designers, and masters in biomechanics.
By The Way: A-Team, besides the benefits and attributes already listed above, fueled Corre 1 with other "small-big-advantages", such as Ortholite Sock Lining Technology that allows runners and general users feet to breath better, Rubber Strings looping helping to lace this product better and suitable to the shape of your feet, the total shoe weighs around 270 grams only, Gripper and Gripper Plus Rubber Outsoles Parts that offers a safe grip for a smooth run.
Dualflow® Corre 1 Short Technical Information:
Olympikus Duoflow Run 1
Category: Entry
Step: Neutral(*)
Weight: 273 g (40 male)
Drop: 8 MM
Purpose: Daily training and run.
(*) Is Your Step (Stride) Pronated, Supinated, or Neutral? There are three types of foot strikes: Pronation, Supination, and Neutral. Supination and pronation are parts of a stride. Supination occurs when weight is placed on the outside of the foot while walking or running. When the opposite happens, and a person shifts their weight from the heel to the forefoot, it is termed Pronation.
 Notice that Corre 1 claims to have a Neutral Step (Stride). As you may know in Brazil sneakers, usually, are made for the Neutral Step. Also, there are no half shoe sizes, only full numbers (39, 40… 42). Due to these two variables, the Brazilian market faces a major challenge to meet the immense diversity of consumer biotypes. Somehow, in the future, we will have to face it, especially, for high-performance shoes if we want to enter more mature markets!
By The Way: In Brazil, the scale adopted is the French (there are English, American, etc.) where each point measures 2/3 of an inch. Thus, if it starts from zero (heel) and every 0.66 centimeters a point is counted (ending at the tip of the thumb). The only difference observed in the Brazilian shoe is the width of the feet, which is greater. So, instead of measuring from zero on the heel, it starts at -2. This is the reason why a Brazilian shoe 38 is 40 in Europe, for example.
Well, let's go run and see what the consumers say about these brand-new sports shoes!
The Future will tell how successful this will be in the market. See you around…