Footwear Will Never Be The Same Again.
If you missed Fimec 2020 don't worry this article is a chance for you to learn more about the most innovative and sustainable footwear technologies presented last March in Brazil.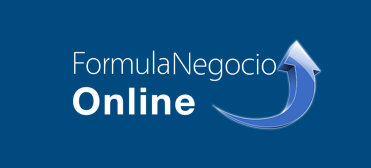 My goal with this series of articles is to bring helpful information to all professionals involved directly or indirectly in the Footwear Chain.
Whether you are from Marketing, Design, Technical, Industrial, Sales, or any other area around the footwear business and industry.
Do You Speak English? – Artigo 4.1
Why 4.1? Because article 4.0 I have written mixing English and Portuguese, but as many friends and readers have requested the information in English, there we go!
Discover and Understand Better about the Groundbreaking Footwear Technologies that Covestro Has Presented at Fimec 2020 in Brazil.
Investing in our Yellow Submarine: Reduce + Reuse + Recycle!
Annually, over 24 billion pairs of shoes are produced and purchased worldwide. The estimate is that we have 7.7 billion more people on earth. In other words: 24 / 7.7 = 3.1 pairs are consumed per inhabitant each year.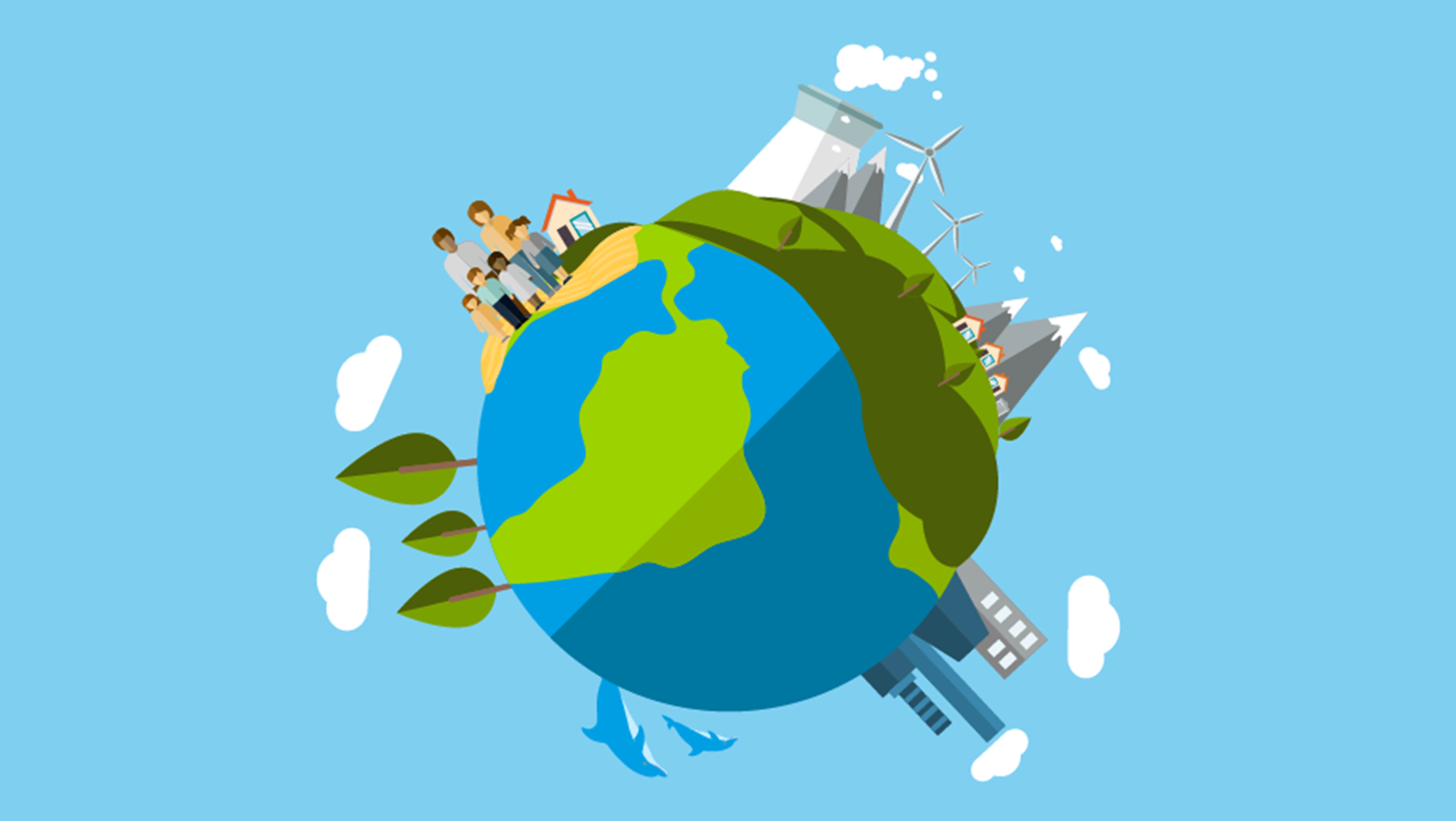 For us to keep our Yellow Submarine in a condition to live with quality today, and for future generations, it will be necessary to Reduce + Reuse + Recycle!
This is exactly what we have seen on Covestro's Booth at Fimec 2020, which took place in Novo Hamburgo – RS, on March 10th, 11th and 12th. Exposing Technologies and Sustainable Concepts applied in Footwears of Designers and Brands of Local, Regional, and Global Recognition.
The shoes presented at Fimec 2020 feature the following technologies embedded in their uppers, midsoles, and outsoles:
CO2-based TPU

CO2 Based Polyurethane Foam

Post-Consumer Recycled Polycarbonate

Waterborne PU Laminate – INSQIN®

Water-based PU Adhesive

Moca Free Pouring PU Top Lift

Maezio™ Composite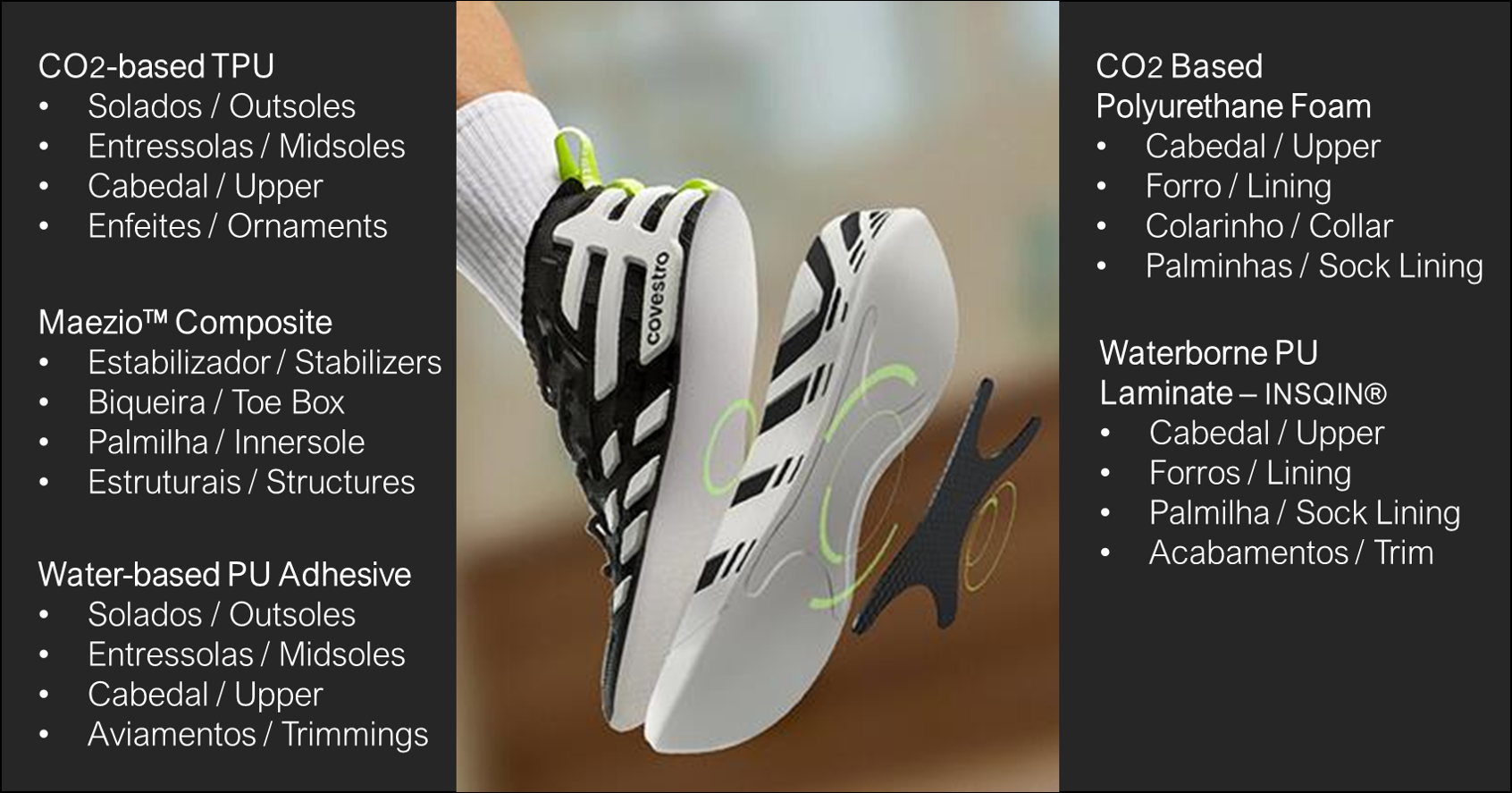 1- CO2-based TPU
Covestro is transforming CO2 into Footwear and visitors were able to see, live, the result of this technology applied in practice in Sports, Social and Casual Shoes. Yes, that is it: Green House Gases are being transformed into High-performance and Fashion Shoes.
Covestro Technologies Applied to Footwear and present at Fimec 2020 were used in the Following Shoe Parts: Outsoles, Midsoles, and Uppers made of CO2.
2- CO2 Based Polyurethane Foam
The technology is called cardyon®, the same technology as the TPU only applied to the foam universe. From now on we will be able to walk in the comfort provided by CO2.
Covestro Technologies Applied to Footwear and present at Fimec 2020 were used in the Following Shoe Parts: Sock Lining PU Foam, Upper Padding PU Foam, and Shoe Collar Padding PU Foam.
3- Post-Consumer Recycled Polycarbonate
Visitors were able to see Heels and Innersoles made of Post-Consumer Recycled Polycarbonate.
What's the meaning of Post-Consumer Recycled Raw Materials?
Step 1: You will drink a soda.
Step 2: the bottle will be recycled and a Polymer Company (in this case Covestro) will reuse the bottle to produce Polycarbonate.
Step 3: the Footwear Companies will be able to produce Heels, Innersoles, and Several other shoe parts applying this technology.
That means combining Reuse + Recycle at the same manufacturing chain!
4- Waterborne PU Laminate – INSQIN®
It means that the process provided by Covestro's technologies is ZERO Solvent (Solvent Free), and offers less consumption of natural resources, such as electricity and water.
Additionally, because running shoes are often worn outdoors for several hours at a time, the upper material needs to be water-resistant and breathable. This functionality is achieved on the concept of running shoes by using a special INSQIN® coating.
Covestro Technologies Applied to Footwear and present at Fimec 2020 in the Following Shoe Parts: Upper Materials, Sock Lining Materials, Counter Pockets, and Heel Covers.
5- Water-based PU Adhesive
We already know the benefits of water-based adhesives for human health and our planet, since all of this has been a reality in the footwear industry for years. Besides, of course, the benefits for the Shoe Finishing as the Waterborne Adhesives Films look "invisible" after dried on several substrates. This water-based adhesive technology helps conserve energy and resources. It also contributes to making athletic shoe production more sustainable.
In partnership with major national brands of Adhesives and Footwear Brazilian Industries, Covestro went further by applying water-based adhesives to Heel Covers Bonding, Upper Folded Edges Bonding, Difficult To Bond Substrates for Outsoles and Stock Fitting.
6- Moca Free Pouring PU Top Lift
Moca is a Restricted Substance in the European Market, and very soon in the whole world. Covestro has developed a PU Pouring Free of Moca (Moca Free Pouring PU) while keeping the performance and aesthetic/visual features of each PU Top Lift.
7- Maezio™ Composite
It is worth mentioning that the technologies listed above, all of them, Covestro is already commercializing and/or is introducing in Brazil and worldwide. Maezio, for the Brazilian Footwear Sector, is a newcomer who has just arrived in the Footwear Industry.
What is Maezio's Value Proposition? It is Recyclable, Light, Flexible, Moldable, and Resistant. The perfect combination of Aesthetics and Resistance. Soon you will see Maezio in Outsoles and Midsoles Stabilizers, Innersoles, Toe Boxes, Heel Counters, and other Structural Parts.
Live 3D Printing Machine
Additionally, Covestro has presented a 3D Printer at its booth, printing live,3D TPU Midsoles. That was cool and caught the attention as visitors could see in real-time Midsoles being printed in TPU.
The Power of Collaborative Work to Get Things Done!
As you could see Fimec 2020 was a great opportunity to witness Covestro's Innovative and Sustainable technologies in action. All of this is in partnership with Large Brazilian Footwear Companies & Brands. Once again, the collaborative job has proven how powerful when companies, brands, suppliers, technology partners, and so on, work together with a common goal in mind!
Well, Brazilian Footwear Will Never Be The Same Again…
With all these innovations, technologies, and sustainable proposals, without a doubt, Brazilian and Worldwide shoes will never be the same!
Fonte: site Covestro.